Ask a voyageur a question
Here's a blog to answer your questions, like what was life like during the 1800s in French Canada? Like who could or couldn't be a voyageur? How big the canoes were? What trade goods they carried? What different furs were worth? What they used for medicine? I'll answer these and more in the "A Voyageur's Life" blog. Click on the button below to ask your question or go to the "Contact" section of this site — I'll find the answers.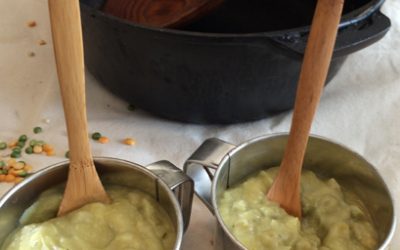 What did voyageurs eat? Only pea soup? Really? (Mara, age 9) Why didn't they catch fish or shoot game on the way instead? (Jenner, age 14) Or eat something else, like rice or beans? Didn't they get bored with the same food? (Aubry, age 12) Well, back in that day,...
read more